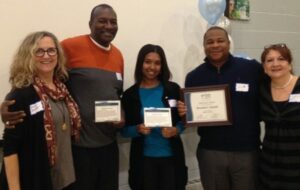 Wayside is committed to an inclusive, diverse, vibrant workforce that reflects the communities we serve, celebrates the rich diversity of our children, youth, families and employees and believes that by harnessing the power of our collective similarities and differences we can better serve our mission.
Therefore, we are dedicated through open communication and ongoing education to increase awareness and pledge to seek out and respect diverse voices in all aspects of our work.
Wayside strives to :
Ensure the ongoing focus of agency diversity
Ensure the hiring and retention of diverse staff.
Ensure the ratio of diverse employees accurately reflects the diversity of Wayside's clients.
Ensure the recognition of various ethnicities and cultures through agency-wide events and trainings.
Come visit us at the Boston Bilingual & Diversity Job Fair